November 09, 2018
By martinpulli — Comments Off

on Cornehl Watches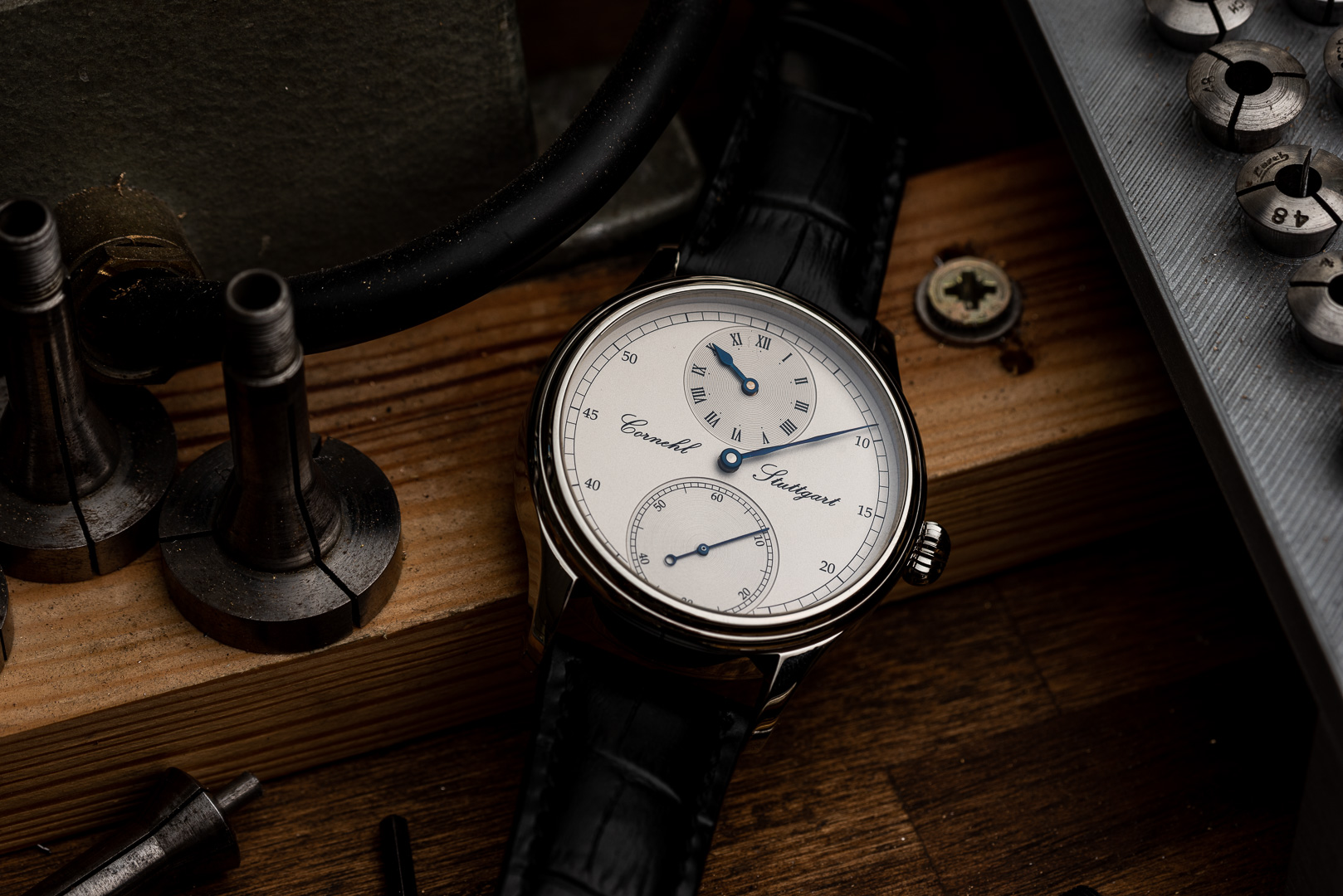 Cornehl Watches by Steffen Cornehl -Stuttgart / St. Petersburg – All by chance. A young German watchmaker travels in the late nineties as a curious tourist to Russian city of St. Petersburg to visit the legendary Peterhof, the "Russian Versailles". As an expert sees the extensive and exquisite collection of clocks, he asks irritated: "Why do all movements stand still, why don't they run?" The simple answer of the museum staff ". We have no one who can fix it." This is when the specialist horologist has an idea: he quickly involves renowned colleagues who are organized in a professional group. Since then, the watch professionals travel once a year to St. Petersburg to make the long seemingly impossible possible – with expertise and a long breath.
Steffen Cornehl,hails from the east of Stuttgart, in Germany. He says: "I am engaged in this project since 2002, the beginnings of Steffen's watch and clockmaker's workshop. During these years, we have brought back to life around 200 old clocks in sometimes painful legwork." These clocks may be visited in the permanent exhibition of the castle of Peterhof Palace. Stefan Cornehl succumbed to the charms and mysteries of old clocks. Steffen Cornehl comes from a village with two hundred inhabitants in Mecklenburg-Vorpommern, where his parents had a private bakery and confectionery during the GDR era. Of course, his father would have liked the son to follow his craft footsteps. But firstly, the years after the German reunion offered completely new opportunities to Steffen as a boy. "Moreover," Steffen Cornehl admits, "I did indeed like to take over a craftman's job like my father, but did not want to work on weekends." The fact that he now, as a busy watchmaker, does often work on weekends, is probably fate.

Steffen Cornehl first becomes a retail merchant in Lüneburg. It is during his three years apprenticeship with a jeweler, that he receives the decisive impulse: "When I saw the guys sitting in the workshop reparing the clocks, I thought, that is fun to them, you give it a try." Later, at the watchmaking school in Hamburg, it becomes apparent that he has the necessary talent for the delicate work: "For my profession it takes a technical understanding, and it needs what is called a knack."
Experience and intuition
Steffen Cornehl receives an award from the Chamber of Crafts and in 2001 and completed his advanced studies with honors, sees himself as an artist, artisans or craftsmen? He pauses for a moment: "Not as an artists, but our work is somehow artistic ." In dealing with the old clocks from the 18th and 19th centuries primarily the experience and then the sense of watchmaking of each epochs is needed. Finally, the intuition of how to bring the treasures up and running again. But no, the old clocks do not have a soul.
He came to this almost infinite specialist field since he was looking for something special, says Cornehl. Day in and day out repairing the normal watches of the people was nothing that appealed to him. In addition, given the era of mobile phones, tablets and smartphones, the demand for the repair of wristwatches clearly decreases. Steffen knows he wants to pursue the independent manufacture of his own artisanal watches and clocks. The watches have been featured in 42mm cases, however, Steffen has just launched a 40mm case series in November 2018.
Listed USD$ pricing is for watches in stainless steel. 18k Rose gold is also available on request.
The Regulators 
The newest case in 40mm size, very new.
The Classic Black ($4,500)
The Classic Silver ($4,500)
Details of Steffen Cornehl's movements