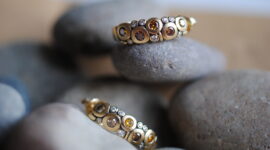 Alex Sepkus is a fanatic; the intelligences he applies to his work is far beyond the national standard requirements of a jeweler set by the committee of national standard requirements. Which leads to the second contradiction about Alex: This obsessive approach would normally suggest an absence of humour. Instead, we see in Alex's work an irresistible playfulness, even a quirkiness, unrivalled in the world of the goldsmith.
"Built on the expertise of yesterday, crafted with today's technology, our watches are designed for tomorrow. "
Ressence Founder, Benoit Mintiens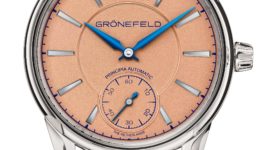 The 1941 Principia features a 226-part movement that is powered by a uni-directional winding mechanism weighted by a 22k solid gold full-sized rotor. This is the first automatic watch made by the independent watchmakers and it is named after their father's birth year and Sir Isaac Newton's studies on the "Philosophiæ Naturalis Principia Mathematica."
Welcome
Hello and thank you for dropping by MartinPulli.com
I am a passionate collector and dealer of fine wristwatches from all over the Globe. I am an equally as passionate dealer for fine custom, vintage and antique jewelry.
Please, have a look around. I always enjoy meeting with clients face to face. I am also happy to speak with clients on the telephone. Please let me know your requests. My personal service and a specialized knowledge base are my specialties.
Showroom Hours :
In the interests of safety, Martin Pulli is working only via personal appointments.
Please call to schedule an appointment and free parking.
Telephone 877-89PULLi