January 11, 2017
By martinpulli — Comments Off

on Sarpaneva DAREDEVIL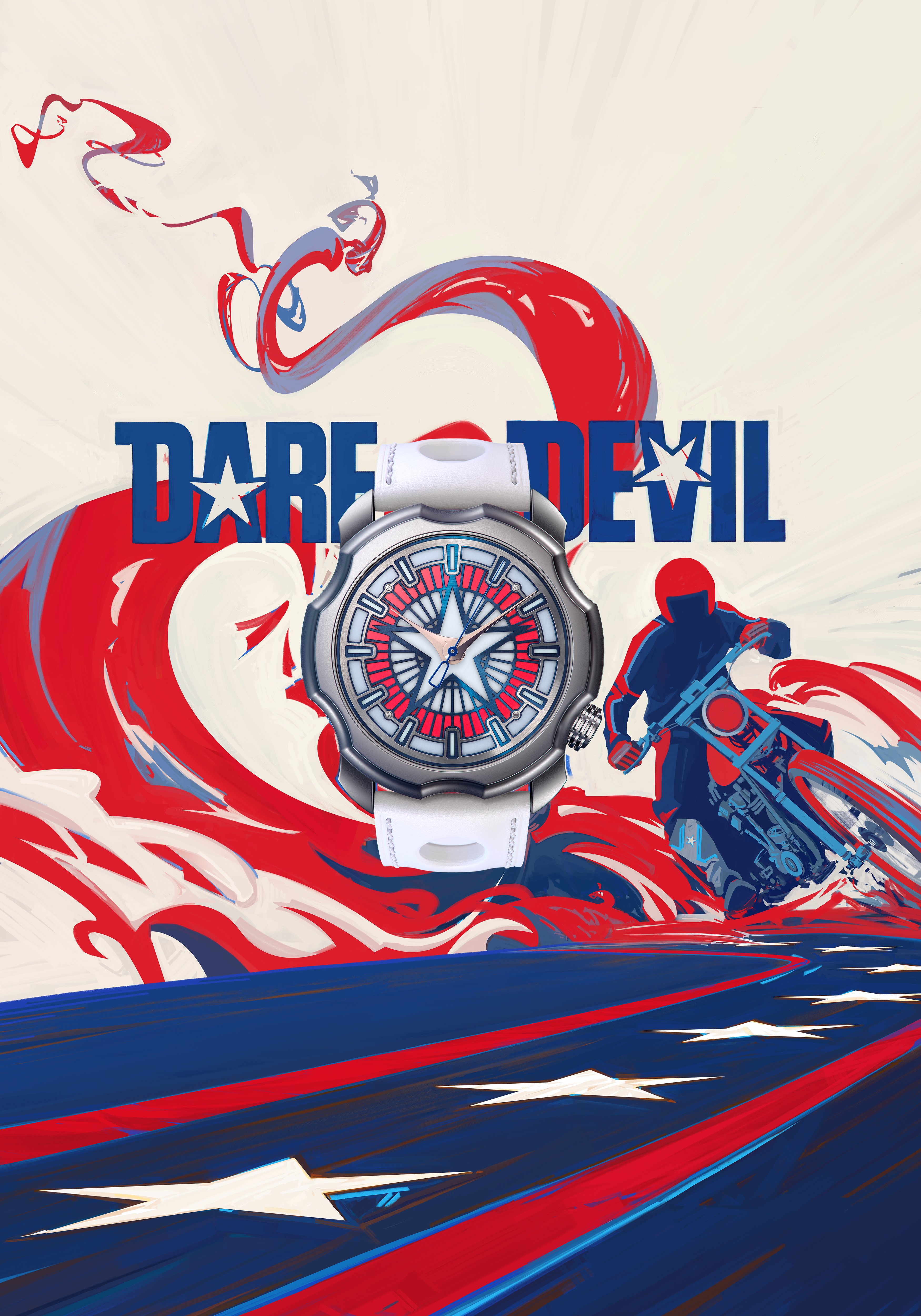 Sarpaneva Daredevil  – The Korona K0 Daredevil.
Sarpaneva Daredevil, twenty years ago, it started with a kick. A young watchmaker stood beside his stone dead motorcycle with a kick-start pinion in his hand. The bike refused to start but he refused to give up. He never gave up. That kick-start pinion was given a new lease of life as the very first Sarpaneva watch.
Fueled by the Finnish madness, Sarpaneva has since created exceptional watches for every one of you who dares to ride alone, from dusk till dawn, through the darkest nights. The Korona K0 "Daredevil" is for you.
You are the brave. You are the star. The Korona K0 Daredevil is a tribute to you.
Following the phenomenal success of the luminous Northern Lights and Seasons, the Korona K0 Daredevil ensures that the glow must go on. The dial features a vibrant afterglow by RC Tritec, AG's LumiCast, made of Swiss Super-LumiNova®.
For more information:  http://www.SarpanevaWatches.com
"DAWN" & "DUSK" x 20 pieces limited each.
$10,000 USD