February 07, 2014
By martinpulli — Comments Off

on Orologi Calamai
Orologi Calamai, Calamai Watches, the endeavor of Francesco Calamai of Tuscany, Italy.
Francesco was a long time business man in Tuscany (Tuscano). He is also an accomplished private pilot. Flying is a great passion for Francesco.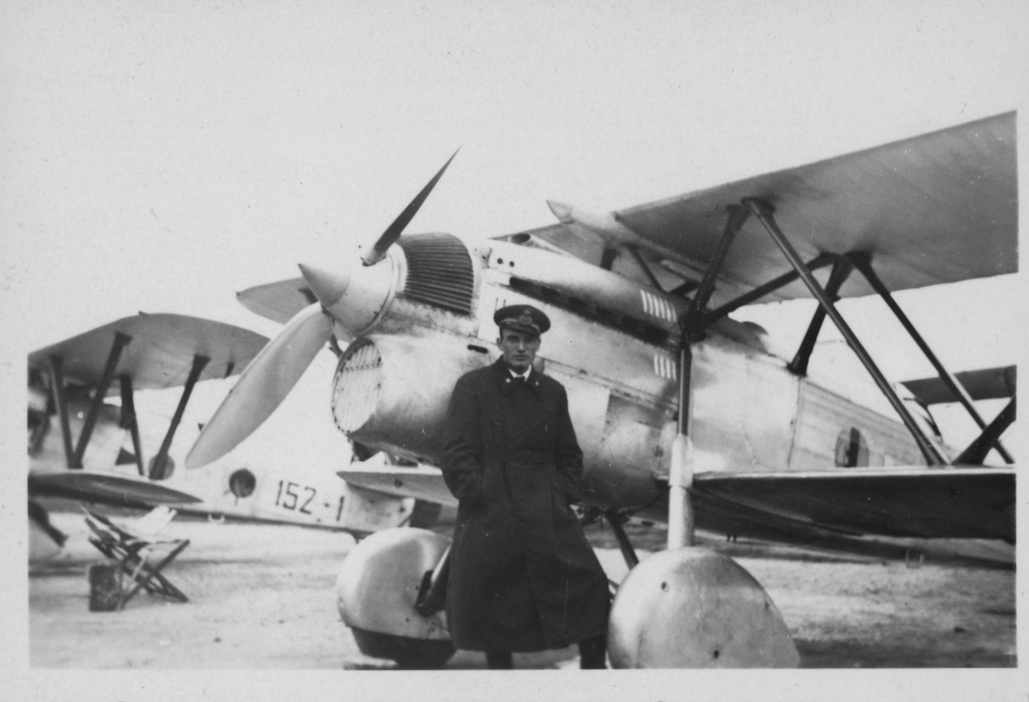 Franceso's father, Giosue Calamai, in his dress uniform of the Royal Italian Air Force
A young Francesco was exposed to the world of aviation as a young boy, as his father described the thrill of flying as a military aviator. Francesco's passion for flying and aviation has been a part of his life to this day. Like many men, Francesco loves timepieces. He thought, how may I combine my love of fine watches with my love of aviation?
Sure, to make pilots watches.

Franceso's Father, Giosue Calamai, in the cockpit while on duty with the Royal Italian Air Force
But, not just so easy, Francesco does not want to produce some act of commercialism. No, this is not the point. The point, is to develop a unique pilots watch that would be held to the scrutiny of the most accomplished collectors and lovers of fine watches.
To this end, Francesco purchased the hulking General Electric turbine(s) (J79) of a decommissioned Italian Air Force F104
"Starfighter".
The raw material(s)extracted from the former turbine are treated with a "Micro-fusion" technology. Micro-fusion is a method of heat treating the reclaimed raw materials to yield a very hard and very strong steel, that has already withstood extremes in it's former life. The cases for the watches are then cut from the enhanced, reclaimed raw material via electric-erosion technology to yield a case that starts it's life, cut with exacting technology and skill. Then, the cases are turned and finished by hand to warrant the use of only the best Dubois Depraz calibre with COSC classification. Each watch is carefully fitted and assembled by one and only one watchmaker at the atelier in Switzerland, from the beginning to the final control. One watchmaker sees each watch become a complete tool for it's future owner. All of the highest quality components are chosen to become a watch. Francesco is prideful that even his straps and his beautiful leather stitched presentation cases are produced by artisans right in Tuscany. Francesco says that he would not associate his respected Tuscan name with anything less, as some of his passionate neighbors and respected colleagues become his passionate clients.
The watches of  Calamai are a beautiful poem that finishes with a lucky owner that wears each watch with pride. The "Poem" of Orologi Calamai:
"It's a romantic idea to new life, a new thrust, to an engine that used to project men much beyond the wall of sound, and then to transform it today into an Engine of Time and a lifelong companion"
For More Information: http://www.orologicalamai.com
Calamai MarkIII-Blue Dial $1,450
Orologi Calamai MarkIII-Black texture dial with date $1,450
G50-B Official Issue to the Italian Air Force
CR42, 42mm New 2016
Mr.Calamai is happy to share the story of his life, that's inspired the watch, that's inspired the life…