September 27, 2014
By martinpulli — Comments Off

on Habring2- Felix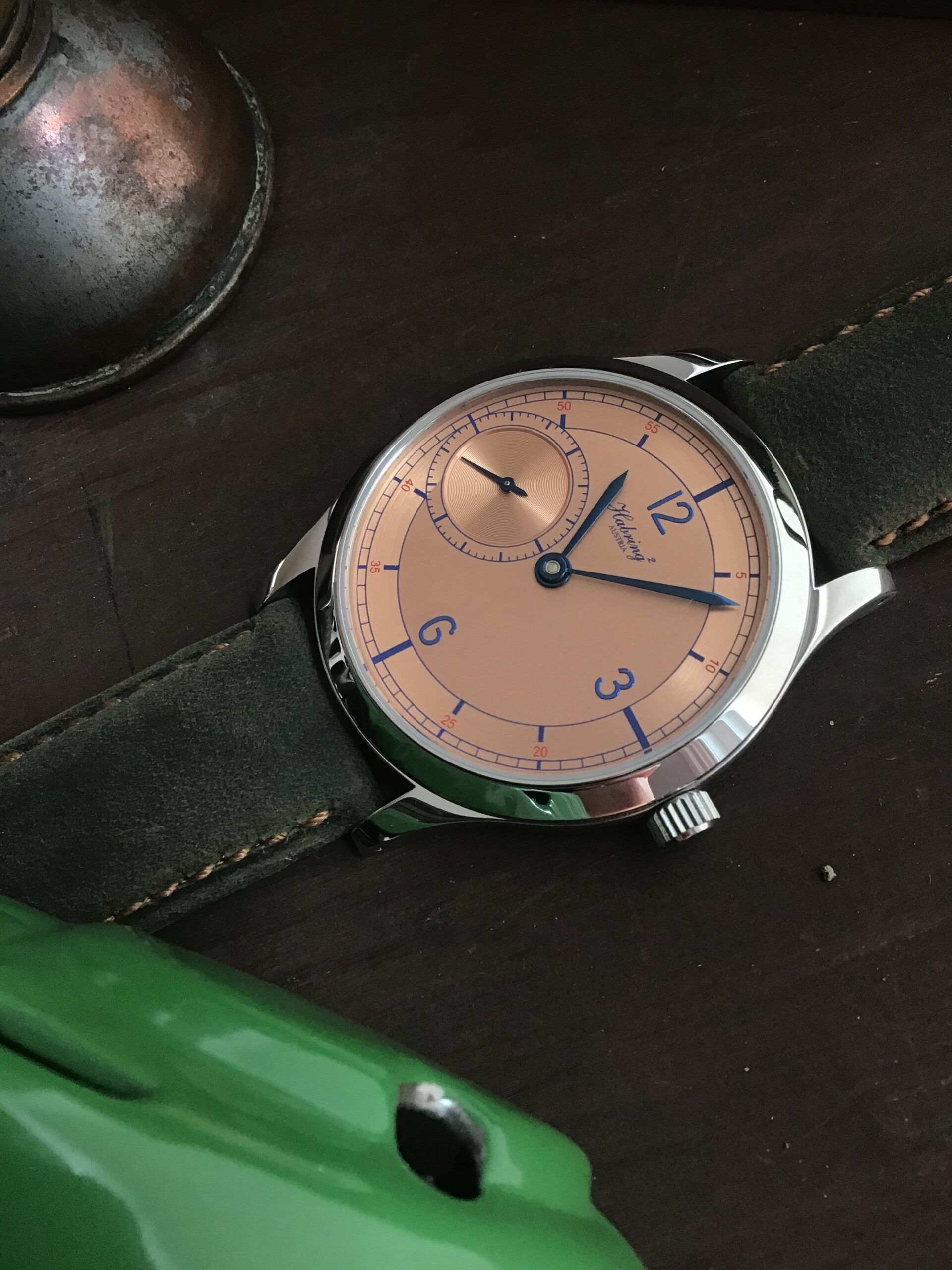 10 years for a proprietary watch movement!
Presented to the general public for the first time in 2004, Maria & Richard Habring and their Habring2 brand are set to celebrate their first anniversary in 2014, 10 years down the road and, of course, with an anniversary model. That in itself is reason enough to celebrate! The founders, however, have added an extra ingredient: the first movement developed completely in Austria, where it is also largely manufactured and assembled and goes by the name of A11 ("A" for "Austria" and "11" for the start of its development in "2011").
Proprietary movements were usually the reserved domain of large brands with investors or a parent company and the corresponding financial backing.
Habring2 is therefore probably the first truly small manufacturer to take on the technically and financially demanding challenge. Whilst similarly structured small brands fall back on industrially produced, older or more recent basic movements and give them a new look by fitting the wheelworks on their own bridges, the A11 is by contrast a completely new design in every aspect, produced in small numbers by Habring2 Uhrentechnik OG and a few small partner companies in Austria, Switzerland and Germany. They are all united by a common company structure: that of the family-run business.
The A11 will successively replace the wheelwork of the Valjoux/ETA 7750/7760 previously used by Habrings in all of their watches. As of this autumn it will bestow the coveted premium title of "manufacture" on all Habring2 chronometers. The A11, however, lends a new dimension to the term within the watchmaking segment; after all, chronometers equipped with this movement will not only house the handiwork of a selective, small series assembly, but also individually manufactured components..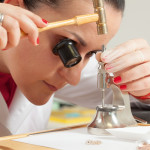 Anchors assembled by hand, hairsprings counted and curved by hand and wheel/pinion combinations assembled by hand are but a few examples that differentiate hand-made Habring² watches from those of well-known industrial "manufactures".Although the production of all components in small series will see the moderate prices rise somewhat, it will equally result in an outstanding price-performance ratio. And this is where Felix enters the scene:
Felix the fortunate
Felix is the new starter model by Habring2 and fortunate because it celebrates the first anniversary of the Habring2 brand. Although it shares the same base with its siblings, it differs through the omission of the Habring2 module system. Whilst all other Habring2 watches were and still are configurable and extendible at any time – including after their purchase – Felix does not share this characteristic. Its movement, the A11B (B for Basis), represents the simplest mechanical method of measuring time – albeit with the utmost precision. Felix – and its siblings – never need fear the chronometer certification.
Felix concentrates on the essential. It forgoes the former and familiar extendible screwed case and is therefore leaner than its siblings. A diameter of 38.5 mm and a remarkable case height of only about 7 mm make it an exceptionally attractive contemporary. Its near ascetic appearance is underscored by a fine-grained, silver-white dial with a discreet print reduced to the bare minimum and black-oxidised thread hands. Only two dial designs are available: with either an Arabian or Roman "12" and, on request, without the characteristic second at 9 o'clockBut it is not only Felix' heart that stems from the Alps: its case originates from the same region.
Produced in the mountains of Carinthia, its raw material stems from the Böhler smeltery in Kapfenberg, Austria's internationally renowned specialist for highest quality stainless steels. Felix sports the typical Habring2 serial number between the lugs at 6 o'clock which, in contrast to its siblings, is consecutive.
Felix' gold version is another first. Felix is as bright as a button and has therefore waived the overly soft metal for its case – for technical reasons, among others. However, the value and grace of gold are not lost on Felix. And so every "Felix Gold" edition contains a Philharmonic coin whose weight of 31.103 g and 24 carat corresponds exactly to the weight of its case in gold. This makes the "Felix Gold" the first "gold watch" with real investment value, especially as the coin is billed at its current value on the day of purchase and can be sold at any time without reducing Felix' practical value. In a best case scenario Felix would therefore generate the cost of its maintenance through the increase in the value of gold forecast for the long term. It is committed to sustainability – just as its parents.
Felix is available at a price of USD$ 5,500
Felix' technical details
Manufacture movement Habring² A11B:
 Diameter 30 mm; height 4.2 mm
 Hour and minute hands; small second at 9 o'clock
 28.800 alternates per hour (4Hz)
 Hand-wound with 48 hours' power reserve
 Tangential screw fine adjustment
 Anti-magnetic escapement with a Carl Haas hairspring in chronometer quality
 KIF shock protection pursuant to DIN and NIHS
 18 rubies
 Elaborately refined by hand with polished edges, decorative engravings, perlage, etc.
 50 service-relevant single components (99 parts in total)
Case:
 Stainless steel, three-part, 38.5 mm diameter
 Waterproof to the depth equivalent of 30 metres
 Spherical sapphire crystal
 Double-sealed crown, sapphire crystal caseback
 Consecutive engraved serial number between the lugs at 6 o'clock
Dial/hands:
 Silver-white granulated metal dial with black print
 Polished, black-oxidised steel hands in thread form
Habring2 Felix- white lacquer
Habring2 Felix Scientific -salmon
Habring2 Felix "Scientific" for N.America 2017
Felix, as photographed by Martin Pulli
Felix Red Arabic 12
Felix black Arabic 12
Felix, black dial, red lacquer seconds hand, by commission.