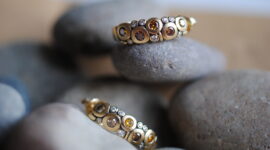 Alex Sepkus is a fanatic; the intelligences he applies to his work is far beyond the national standard requirements of a jeweler set by the committee of national standard requirements. Which leads to the second contradiction about Alex: This obsessive approach would normally suggest an absence of humour. Instead, we see in Alex's work an irresistible playfulness, even a quirkiness, unrivalled in the world of the goldsmith.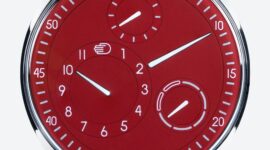 "Built on the expertise of yesterday, crafted with today's technology, our watches are designed for tomorrow. "
Ressence Founder, Benoit Mintiens
Trans-Axial Tourbillon In his quest for perfection, Andreas Strehler has designed, constructed and built a movement where internal influences on the already pretty linear power supply from the epicyclically limited twin mainspring barrels
is filtered through a Remontoir d'égalité and transferred to a Tourbillon escapement mounted on the same axis to eliminate the influence of gravity on the escapement. ===Voilà the Trans-axial® Remontoir Tourbillon.
Welcome
Hello and thank you for dropping by MartinPulli.com
I am a passionate collector and dealer of fine wristwatches from all over the Globe. I am an equally as passionate dealer for fine custom, vintage and antique jewelry.
Please, have a look around. I always enjoy meeting with clients face to face. I am also happy to speak with clients on the telephone. Please let me know your requests. My personal service and a specialized knowledge base are my specialties.
Showroom Hours :
Martin Pulli is working only via personal appointments.
Please call to schedule an appointment and free parking.
Telephone 877-89PULLi