January 24, 2015
By martinpulli — Comments Off

on Valbray
When two fates became one :
The history of Valbray began in 2009 when two passionate people, an engineer Côme de Valbray and a designer Olga Corsini, crossed paths.
CÔME DE VALBRAY
He was born in Paris, France, in 1980. From a very early age, Côme showed a great curiosity for mechanics, cars and planes.
Following a Scientific High School diploma in Paris, he moved to Switzerland to undertake his engineering studies at the Swiss Federal Institute of Technology in Lausanne.
Having graduated with a Major in Micro technology, he became passionate about modern precision engineering. Through the experience gathered whilst working for his first employer at Cartier
Horlogerie, he developed an interest in high standard design. During this period, he analyzed all the processes involved in watch manufacturing and restructured the internal production.
After his commitment at Cartier concluded, he decided to move to the United States to develop his entrepreneurial skills further at Harvard University. He then started to finally shape his dream «to express his creativity and vision of Horology through his own brand.
OLGA CORSINI
She was born in Florence, Italy, in 1979. Since her early childhood, Olga showed an inner predisposition and keen eye towards creativity and design.
Following her High School diploma in literature in Florence, she moved to Milan to pursue her studies at the European Design Institute, specializing in jewellery design. After graduating, Olga moved to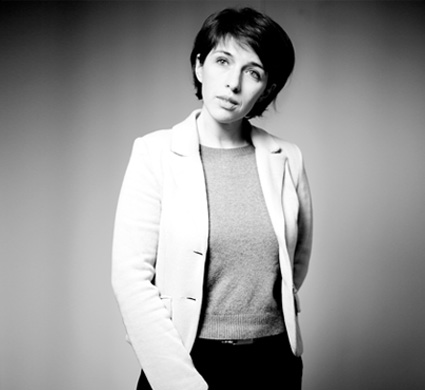 Rome, where she started working at Bulgari's prestigious creative studio. During this experience, she worked on most of Bulgari's best-selling products and created an array of unique pieces for the brand.
A few years later, she moved back to Florence to work for Gucci within their creative jewelry department. In 2007, she was invited by Chaumet (LVMH) to work for the luxury brand's exclusive creative studio of Jewelry and Horology in Paris. Here she began to discover and develop her passion for watchmaking.
Her encounter with Côme de Valbray led to the start of a new story: The Valbray brand.
he history of Valbray began in 2009 when two passionate people, an engineer Côme de Valbray and a designer Olga Corsini, crossed paths.
A shared rich experience in the luxury industry, coupled with a profound interest in design and watchmaking, brought the two personalities together to fund their own brand: Valbray, driven by the aspiration to express their creativity independently.Passionate about photography and optics, Côme de Valbray made these the subjects of his final dissertation and started conceiving the idea of implementing a diaphragm system into a watch.
After two years of research and development, he created a unique mechanism of circular aperture, miniaturized and integrated in a rotating bezel: a pure micromechanics masterpiece applied to watchmaking.
A fortuitous meeting and the tenacity of research brought Valbray to life :
Valbray, Oculus Titanium exclusively for Leica Camera (now sold out).

Valbray, what's the concept of a diaphragm? Have a look for yourself!