August 26, 2015
By martinpulli — Comments Off

on Meistersinger- Benjamin Franklin 4 Hour Watch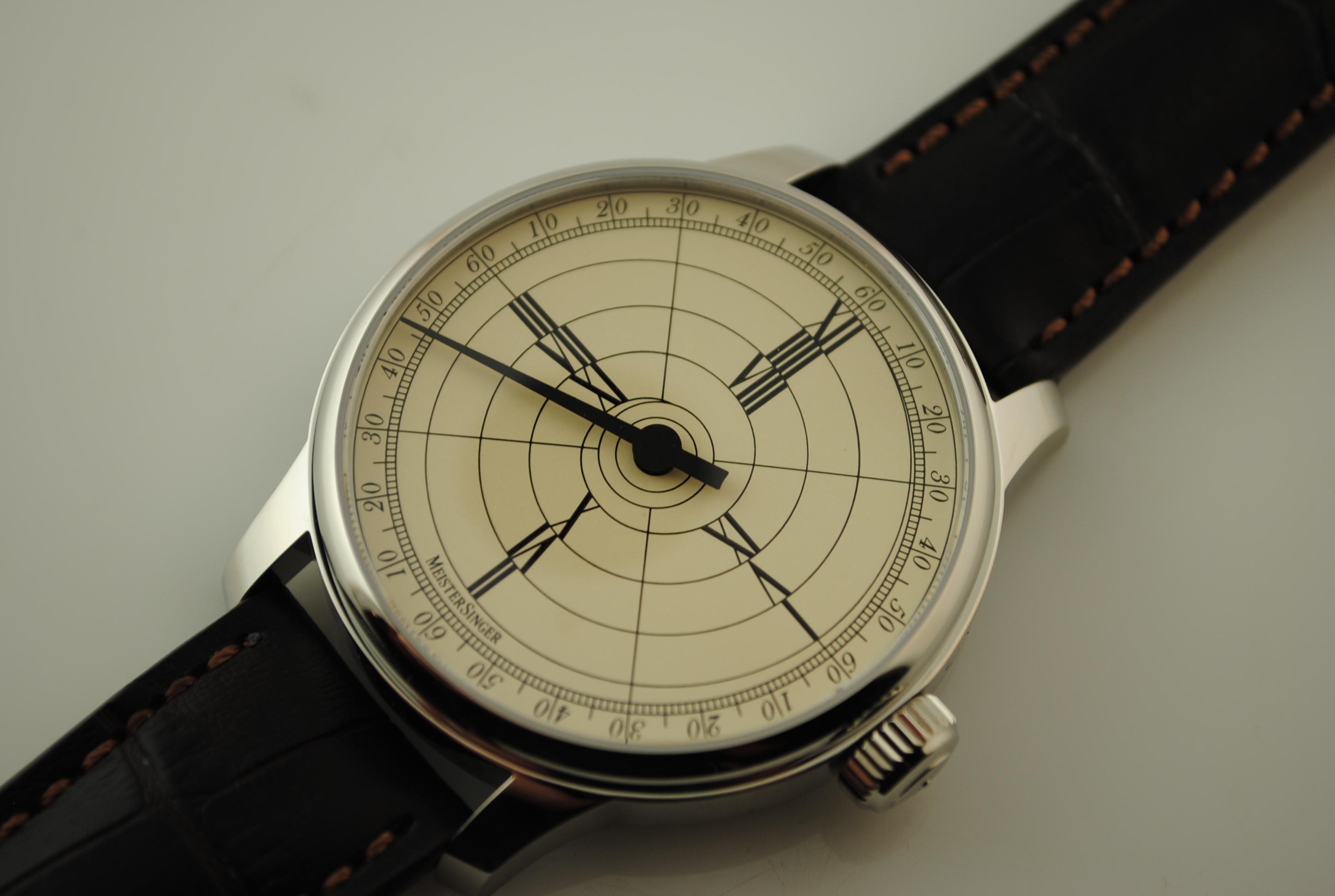 Meistersinger,Known for their 'one-hand' approach to luxury watchmaking, Meistersinger, has created a limited edition timepieces—50 pieces worldwide—to commemorate the brilliance of the mind of Ben (jamin) Franklin. Ben Franklin was commissioned on a diplomatic visit to England in 1770, Benjamin Franklin's curiosity in horology piqued as he described his idea of 'the most original clock' to English horologist, James Ferguson. Ben Franklin's horological vision consisted of three wheels, two weights and one pendulum. While he never patented nor published his three-wheel clock's description, 200 years later his idea would come through to fruition.
Divided into four quadrants, the knowledge of the approximate hour of the day is needed, in order to properly read the watch. Using Franklin's original design, displayed below is the actual watch Meistersinger created to celebrate his idea.
First, the hour is noticed. When the hand has passed the 12, 4 and 8 o'clock quadrant, we know the hour is either 12 o'clock, 4 o'clock or 8 o'clock. Secondly, the minutes can be determined by viewing the number to which the hand points. Therefore, the time displayed on the watch to the left is either: 12:33, 4:33 or 8:33. An intriguing conversation timepiece, this watch is easily read upon the brief description of its function. Of course, Ben Franklin enjoyed the art of conversation.
A portion of the proceeds of this limited edition timepiece will go to a Benjamin Franklin Museum.
Specs: 43mm stainless steel case. Exhibition case back. Unitas 6498-1 hand-wound movement. 46 hour power reserve.
USD$ 4,399
Limited Edition of 50 Watches.