Laurent Ferrier's 2015 GALET SQUARE (HYPERLINK) GALET SQUARE
Laurent Ferrier (2018) MONTRES ECOLE ANNUAL CALENDAR (HYPERLINK) Montres Ecole Annual Calendar
After 37 years of working for Patek Philippe, Laurent Ferrier decided to found a brand dedicated to fine watchmaking. His first model was officially presented at Baselworld 2010. In 2010, Laurent Ferrier presented the first model bearing his signature: "I nurtured a dream of making watches that represent my horological values: simplicity, precision and pure, uncluttered beauty. These values guide my choices in terms of both design and technical characteristics." He develops his own watches, from conception through to production and in doing so is backed by his son Christian, a guarantee of continuity
Born in Geneva in 1946, Mr.Ferrier took a complete training course at the Geneva Watchmaking School. Upon graduating, he began work in the movement prototype workshop of an extremely prestigious watch manufacutre. A passionate motor sports enthusiast, Mr.Ferrier pursued in parallel a career as an amateur racing driver. In 1974, he was appointed Creative Director and developed a range of supremely traditional products for Patek Philippe.
The son and grandson of watchmakers, Mr.Ferrier, the emblematic figure of the brand that bears his name, is profoundly attached to the excellence of traditional watchmaking crafts. His lengthy experience in the fields of horological design, technical research and watch exteriors vividly demonstrate both his assiduity and his inventive nature. He was happy at Patek Philippe for through a 37 year career. In 1977, he met François Servanin, an industrialist and amateur racing driver. Mr. Ferrier was racing actively in the 1970's, winning the two liter division of LeMans in 1977. Laurent Ferrier and Fracois Servanin raced together as a team and in 1979 came third place at LeMans, splitting cockpit time in a Porsche 935T.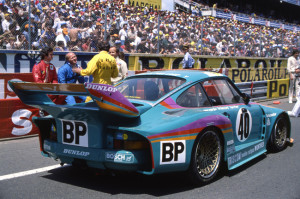 Over the years, Francios Servanin inquired to his friend Laurent, why don't you start your own watch brand? Laurent was contented with his work at Patek Philippe and while he was flattered, he dismissed his friends inquiry appreciatively. Finally, in 2008, Laurent Ferrier agreed that it was time for a change and the new manufacture, Laurent Ferrier was founded. Mr.Ferrier has taken the gamble of developing his own calibres as part of a determination to maintain independence. Far removed from the frantic quest for fancy designs or originality, he offers a return to fundamentals. The timepieces are developed, assembled and adjusted in his own Geneva workshops according to classically aesthetic yet mechanically innovative aesthetic criteria.
The LF Manufacture successfully bridges the divide between watchmaking tradition embodied by a wealth of details and finishes on the one hand; and on the other cutting-edge industrial innovations displayed through movements featuring innovative construction and made from high-tech materials.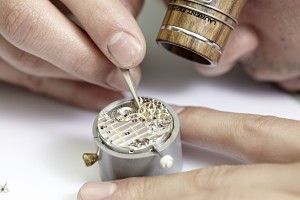 The finely balanced lines of the (watch) case are rooted in the history of 19th century pocket-watches. The neo-classical dial epitomizes understatement, elegance and readability. These high standards meet the aesthetic and above all the functional criteria of genuine quality movements. Great care is lavished on details, including interior angles and smoothly rounded hand polishing.
The finesse of this craftsmanship is revealed by the extraordinary finishes. The Laurent Ferrier calibres are effective timing or "chronometry" instruments. Their precision stems from their avant-garde technical construction. .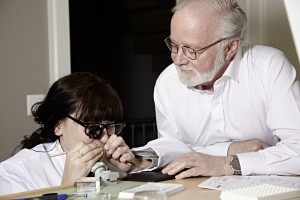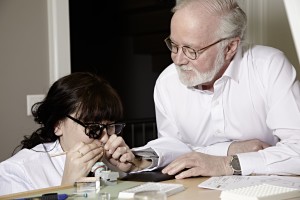 Boasting extremely high amplitude, coupled with a manual adjustment of the escapement, the precision rating of the Tourbillon Double Spiral calibre is truly exceptional and displays a mere three-second daily variation in rate. The precision of LAURENT FERRIER calibres is recognized and certified by the Besançon Observatory. Laurent Ferrier demands superlative standards of craftsmanship and finishing.Each stage of production is subjected to meticulous testing. In order to maintain these high standards, only a very limited number of timepieces emerge from the workshops each year.
For More Details on Laurent Ferrier: https://www.laurentferrier.ch/ 
GRAND SPORT TOURBILLON 18k RG ($240,000 In stock)
GRAND SPORT TOURBILLON TITANIUM-Salmon gradient dial ($185,000 in stock soon) 
Galet Square "Retro"  (Stainless Steel Retro Opaline-In Stock)
Origin -Blue Gradient dial (In Stock) 
The "Origin" -Opaline
Sport Automatic
Montres Ecole Minute Repeater
Montres Ecole (School Watch) 18k Yellow Gold Annual Calendar with Silver dial (2018)
Montres Ecole Stainless Steel Annual Calendar with Silver Dial (2018)
Montres Ecole (School Watch) in 18k White Gold with "sectored" silver dial, 18k WG high polished appliques and Assegai handset
Montres Ecole Regulator in Stainless Steel (unique)
Montres Ecole Stainless Steel with British Green Lacquer dial and frosted brass Microrotor calibre
Galet Micro Rotor
Galet Traveller -dual time
Galet Traveller- Cloisonné USA Edition, 18k white gold (one of 8 unique watches in 18kwg)
Galet Traveller-Champleve Enamel N.America edition in 18k white gold 2015 (edition of 10)
Double Spiral Tourbillon (Winner 1st Prize GPHG)
Galet Square-Stainless Steel with hard enamel dial
Galet Square-Ice Blue (2018)
Galet Square-Antracite with 18k RG Markers and Assegai handset
Galet Traveller in Stainless Steel with BROWN dial!-piece unique
Laurent Ferrier Double Spiral Tourbillon (USD $208k)
Laurent Ferrier Galet Micro Rotor (USD$ 53,000)
Laurent Ferrier Galet Traveller (USD$ 68,000) Cloisonné N.America ltd edition (USD$79,000)
Laurent Ferrier watches are not mass produced, yet hand detailed in the old ways.
Galet Micro Rotor

Galet Traveller