March 19, 2019
By martinpulli — Comments Off

on Grönefeld-Decennium Tourbillon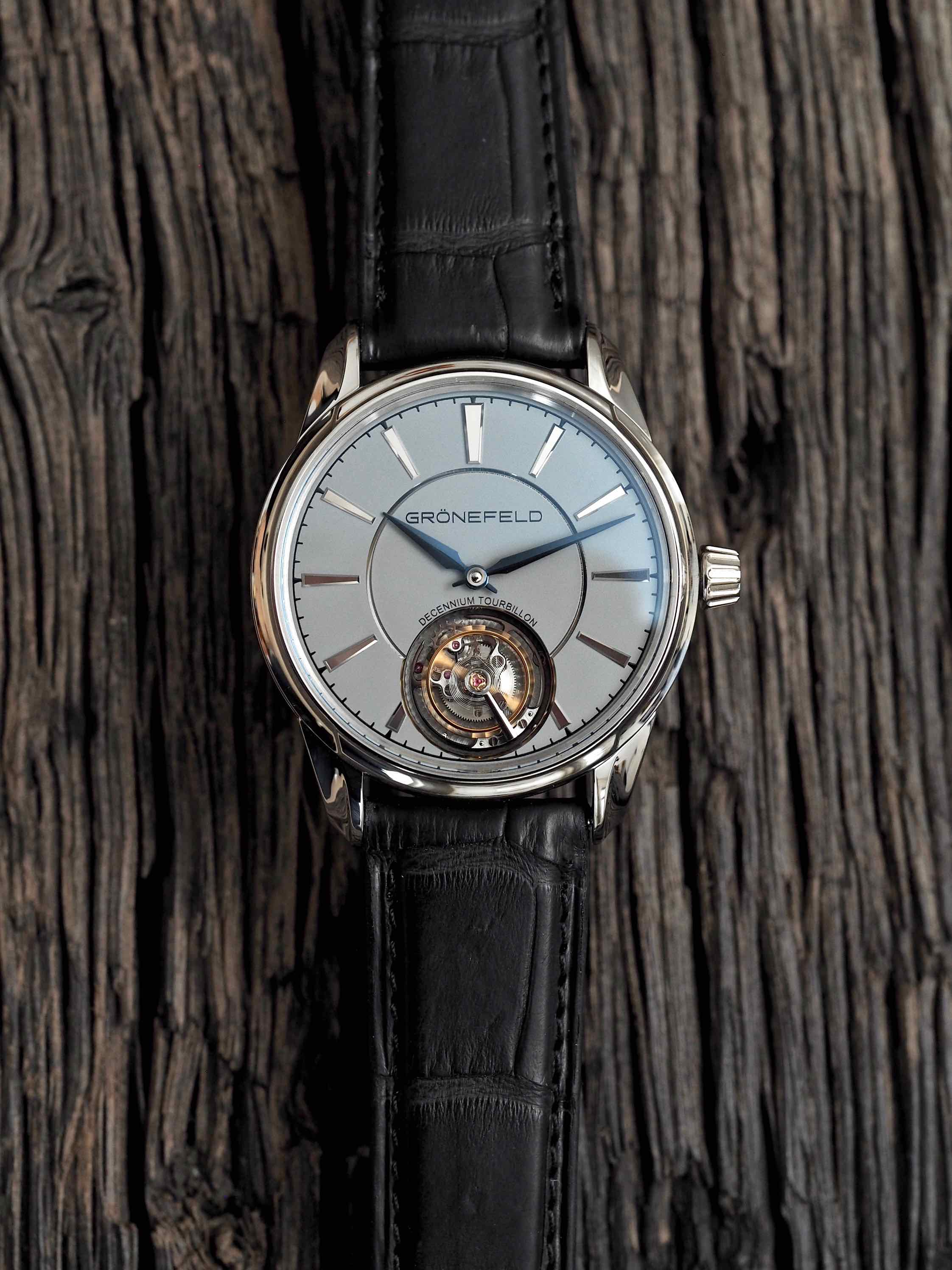 Grönefeld Decennium Tourbillon
The Grönefeld Decennium Tourbillon has been unveiled. A new watch, to celebrate the manufactures' 10th anniversary.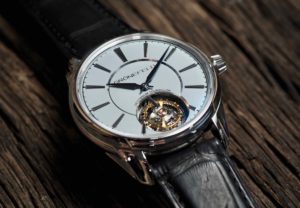 Grönefeld will produce limited edition of ten Decennium Tourbillon, only in a platinum 1941 case (each to be marked 'One of Ten'). The platinum case measures 39.5mm in diameter, with a restrained height of 10.5mm, the platinum 1941 case is the epitome of elegance, courtesy of its discreet mien.
Housed inside the Decennium Tourbillon is an automatic flying (one-minute) tourbillon movement is fitted with a 22-carat solid red gold monobloc rotor. The stainless-steel bridges replicate the facades of the Dutch houses, termed 'bell gables'. They are hand-bevelled, evincing a brilliant gleam.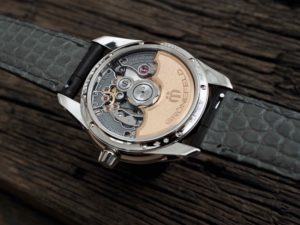 The dial, is made of silver, the edges bright between the dial layers. The dial color is "gray flannel", soft and elegant. The handset is steel, mirror polished and heated by a flame for bluing.
The Grönefeld brothers are producing unique masteries, meant to last a lifetime and beyond. Each new model, a collectors next dream watch. Dream away!
145,000 Euro.
https://www.gronefeld.com/gallery/decennium-tourbillon/